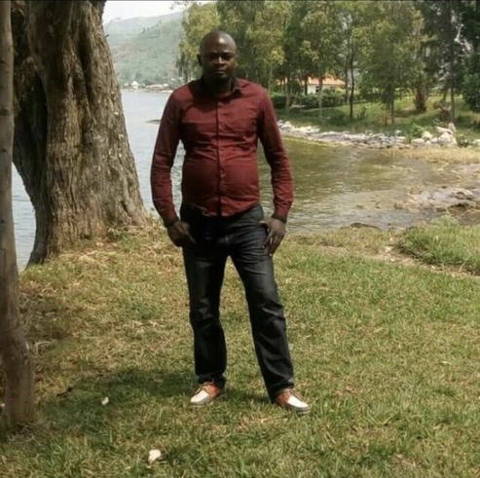 Congo Twende
Swahili for "Let's Go!"
Since its formation in 2011, the Amka Mlimajo wa Kahawa Cooperative has been working to help small producers overcome barriers to market access. In the last decade, they have experienced massive growth, currently supporting an active membership of 2,093 smallholder producers for whom coffee is a vital source of income. Equitable market access also helps reduce coffee smuggling on Lake Kivu.
A Farmer's Story
Amani is a producer of Twende in the Lutunda territory. One of the challenges he and other farmers face is access to the collection point because of the poor road infrastructure. Through the Peace Trade and our reliable partnerships, he and other farmers are able to access credit to cover children's school fees, healthcare, and many other of their essential household needs.
Cooperative: Amka Wa Mlimajo wa Kahawa
Wake up coffee producers
Amka Wa Mlimajo wa Kahawa was founded in 2011 by former banana producers and farmers whose crops had been decimated by various pests and bacteria. They pivoted to coffee as they saw it as the best alternative to bananas, given the local conditions and environment in South Kivu. Another reason why there was a pivot to coffee is that there was strong demand from neighboring counties and producers who took risks smuggling coffee to Rwanda were able to earn a living.
Nevertheless, many of them lost their lives as well, mostly by drowning in Lake Kivu.
The founders of Amka Wa Mlimajo wa Kahawa shared a belief that there was a way for coffee to be profitable and sustainable for Congolese producers, without needing to smuggle it across the lake, hence the name, Wake up coffee producers, which serves as a wake up call to smallholder farmers to believe and invest in their coffee.
A core pillar of Amka Wa Mlimajo wa Kahawa's mission is to reduce smuggling as founding members believe that by investing in quality and education, the coffee could stand on its own, could be sold as Congolese coffee and producers wouldn't need to smuggle it to make a living.
The cooperative has 2,093 members who reside and work in the Kalehe territory in South Kivu.