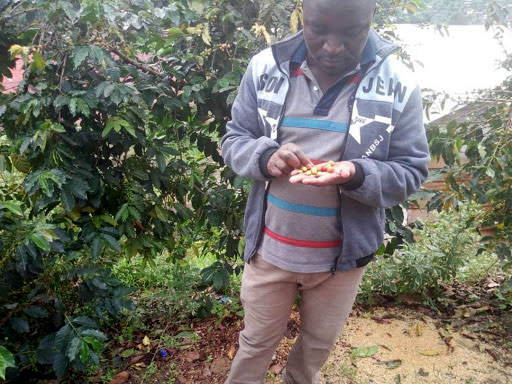 Congo Usamani
Swahili for "Dignity"
This coffee comes from the same cooperative as the Mapendo. To create a more sustainable compensation structure, we have chosen to purchase this lot as well. We are excited for the beneficial financial impact for the producers as well as the accessible price point for buyers.
A Farmer's Story
Daniel is the Cooperative Manager and the coffee industry has made a huge impact on him and his family. The training he received in coffee production, in the fields, and coffee farms has allowed him to share his knowledge with the younger people in his region.
Cooperative: Cooperative Agricole Muungano
Agricultural Cooperative for Togetherness
Founded in 2009, Cooperative Agricole Muungano's mission is to reduce incentives of smallholder producers to risk their lives by smuggling Congolese coffee to Rwanda. Additionally, members want to contribute to the economic development of the region by empowering smallholder producers. Coffee from Cooperative Agricole Muungano comes from the Kalehe territory in South Kivu and the Masisi territory in North Kivu.
The founding members came together through a shared belief that by improving quality, sharing resources and working together, there would be fewer incentives to seek short-term solutions like smuggling. Reducing smuggling would allow the community the opportunity and privilege to think about activities that will have a long-term impact and bring prosperity to their communities.
The cooperative currently has 4,200 members, including 1,736 women.